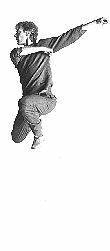 Dudley Brooks
Dudley Brooks is co-founder and artistic director of Run For Your Life!, artistic director of Voices/SF, artistic director, choreographer, and stage director of Bay Area Youth Opera, and he has been a member of the Isadora Duncan Dance Awards Committee and has served on the Board of Directors of the San Francisco School of Circus Arts (now The Circus Center). He was nominated for Isadora Duncan Awards ("Izzies") for Music for Dance, Set Design, and (with Katherine Warner) Ensemble Performance. He has performed and taught on numerous domestic and international tours by several major dance companies. His musical compositions have been highly praised, his choreography has been described as "hilarious and thoroughly entertaining," and he has been called "an extremely intelligent and sensitive artist." He performed Balinese music for six years with Gamelan Sekar Jaya and Gadung Kasturi and has composed music for the Balinese giant bamboo Jegog orchestra.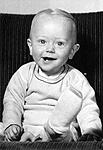 Born in Reno, Nevada, Mr Brooks began dancing while earning a BA in Mathematics from the University of California at Berkeley. He performed with Richard Gibson's Peninsula Ballet Theater in San Mateo, California, Alan Howard's Pacific Ballet in San Francisco, Carlos Carvajal's San Francisco Dance Spectrum, and the San Francisco Opera Ballet under the direction of Norbert Vesak, before moving to New York to study with Alwin Nikolais.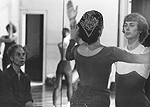 While in New York, Mr Brooks performed in several U.S., South American, and Far Eastern tours with the Nikolais Dance Theater, as well as with choreographers Kent Baker, Judy Dworin, Hellmut Fricke-Gottschild, Doug Hamby, Suzy Kreitz, Clarice Marshall, Charles Moulton, Patricia Nanon, Mark Taylor, Branislav Tomich, Luise Wykell, and Arnie Zane.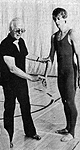 After returning to San Francisco, Mr Brooks again performed with the San Francisco Opera Ballet, Peninsula Ballet Theater (now under the direction of Carlos Carvajal), New Shoes, Old Souls, and for choreographers Marsha Wales Brown, Richard Garcia, Tance Johnson, Eric Kupers, Antonio Mendez, Neila Mezynski, and Bruce Steivel, and has choreographed many works for Run For Your Life!, as well as for the San Francisco Conservatory of Music, City Summer Opera, OpenStage Productions, and Stagelight Productions. . He also performed as an actor/teacher/deviser for Judie Messier's TIE (Theater In Education) Team, presenting interactive historical re-enactments in High Schools.
Mr Brooks studied music composition at the University of California in Berkeley and with Steve Reich at the San Francisco Community Music Center; Balinese music and dance with I Nyoman Wenten and I Wayan Suweca at the Center for World Music in Berkeley, Islene Pinder at the Balinese-American Dance Theater in New York, and many teachers at Gamelan Sekar Jaya; acrobatics with Toby Towson in New York; and comedy and circus skills with Bill Irwin, Avner Eisenberg, the First Amendment Comedy Theater in New York, and the San Francisco School of Circus Arts.